Twitter After Dark (Collectors Edition)
Click The Cover To Download
​#CuffingSeasonSpecial

New Release Today!!!!!!
DJ Supaken Presents Twitter After Dark 10
​Click Cover To Download
New Release!!!!
DJ Supaken Presents Twitter After Dark 9
Click cover to download.
DJ SUPAKEN Presents Twitter After Dark 8
Hosted by Lady Shida
Click cover to download.
NEW RELEASE TODAY ON DJSUPAKEN.COM
GO DJs/ FLEET DJs/ LAD DJz/ TEAM TURN UP
PRESENTS
KING SUPA VOL. 1
DOWNLOAD AVAILABLE
CLICK THE PIC BELOW
NEW RELEASE!!!!!!
DJ SUPAKEN & TEAM TURN UP PRESENTS
THE UNIVERSITY 2
STREAM AND DOWNLOAD BELOW
Recent Releases
Lil Ronny Motha F
All Flowz Vol. 6
Mixed by DJ Supaken and DJ Papa Ron
Powered by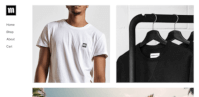 Create your own unique website with customizable templates.