DJ Supaken is one of the best DJs that is highly unrecognized, often not heard of or even brought up in a lot circles when mentioning DJs in the DFW metroplex. Born Kendrick Armstrong in Dallas, Texas, he began djing after graduating from high school in 2003. "I started doing it out of love of learning something new, I've always loved music and the art of djing so decided to try to teach myself." Supaken was heavily influenced by Houston based DJs Michael "5000" Watts and OG Ron C and the chopped and screwed style of djing. Over the years while sitting at home practicing the craft, a friend of his suggested that he go to meeting with an up and coming local record label who was looking for a dj. After a short stint with Candy Houze Records, Ken began to take it more serious and started releasing chopped and screwed remixes on MySpace. Generating a nice buzz on his page, he continued to do so for a couple of years.
After continued uploads on MySpace and Twitter over he next few years and self produced mixtapes that were hand distributed, Ken was scouted by the DJ Murk to join the Dallas chapter of the GO DJs in 2010 and the rest is history. Since joining the GO DJs, DJ Supaken has elevated his skill set from making mix CDs at home to djing for hundreds of club goers and also being hired for corporate and school functions. Not bad for a kid who started djing with a desktop computer to be hailed as one of the best DJs in the city of Dallas. "I'm blessed to here doing what I love and I hope I can continue to be successful with the same level passion for the rest of my career. Glad to be an influential part of why young kids want to be DJs.". The sky's the limit and DJ Supaken doesn't seem to be slowing down anytime soon.

Powered by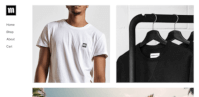 Create your own unique website with customizable templates.